After being notified of acceptance to the program, scholars participate in an online orientation to the program. This is followed by a 10-day long conservation leadership retreat where students camp and spend 5 days at the U.S. Fish and Wildlife Service's National Conservation Training Center in Shepherdstown, WV. During the Conservation Leadership Retreat, students gain a further orientation to the program. Students from all 5 universities bond while gaining exposure to a variety of skills associated with camping, river ecology, pond ecology, reptiles, small mammals, and birds. Students also learn about career possibilities in conservation, have in-depth discussions with leaders in the field, and learn tools for leading the field in increasing diversity, equity, and inclusion.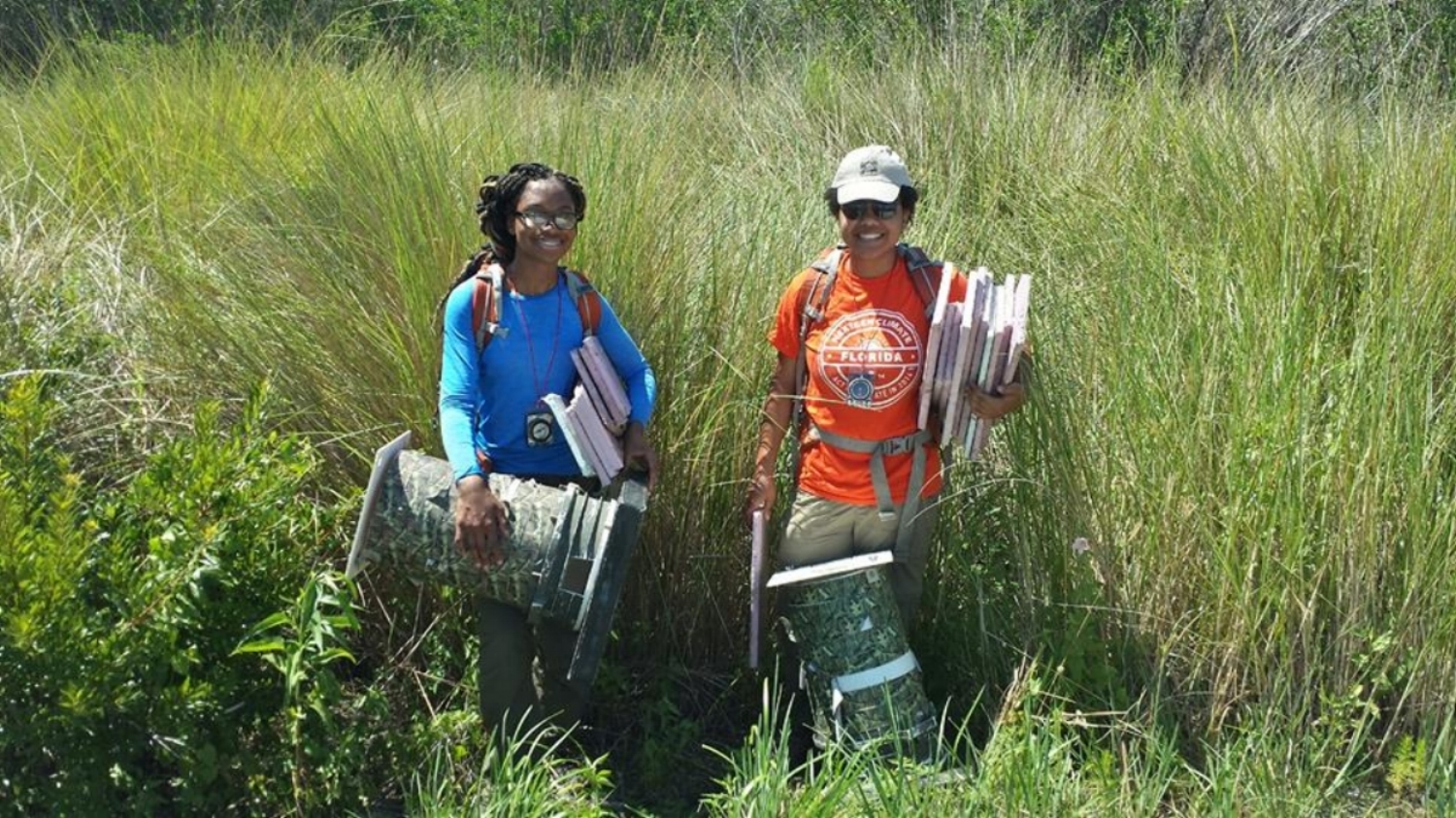 During the rest of the summer, scholars work on field projects with graduate student mentors and faculty. Students learn a wide variety of field skills while helping with ongoing research projects. Scholars also complete an independent research project, during which they learn about experimental design, data collection and management, data analysis, synthesis of results, and presentation of their research.
Academic Year
During the academic year, students and graduate students meet on campus every other week to discuss their research projects, academic progress, professional skills, life skills, and preparation for careers or graduate school. Scholars also meet with program leaders and mentors several times each semester. In addition to meetings on campus, scholars are required to take a one-credit online course each semester. Topics include communicating across difference, cultural competence, creative problem solving, leadership, and tackling barriers to diversity, equity, and inclusion in the field of conservation.